Welcome to Daniels Family Knife Brands.
We are so excited to bring this special release from the Titusville Cutlery brand. The popular Big Easy Cotton Knife pattern is back, this time in a shadow pattern (no bolsters) with Gaboon Ebony handles. They were made with nickel silver liners, and have either 1095 High Carbon blades, or check out the select handful that were made with Raindrop Damascus blades! If interested, contact one of our Titusville Cutlery dealers for more info.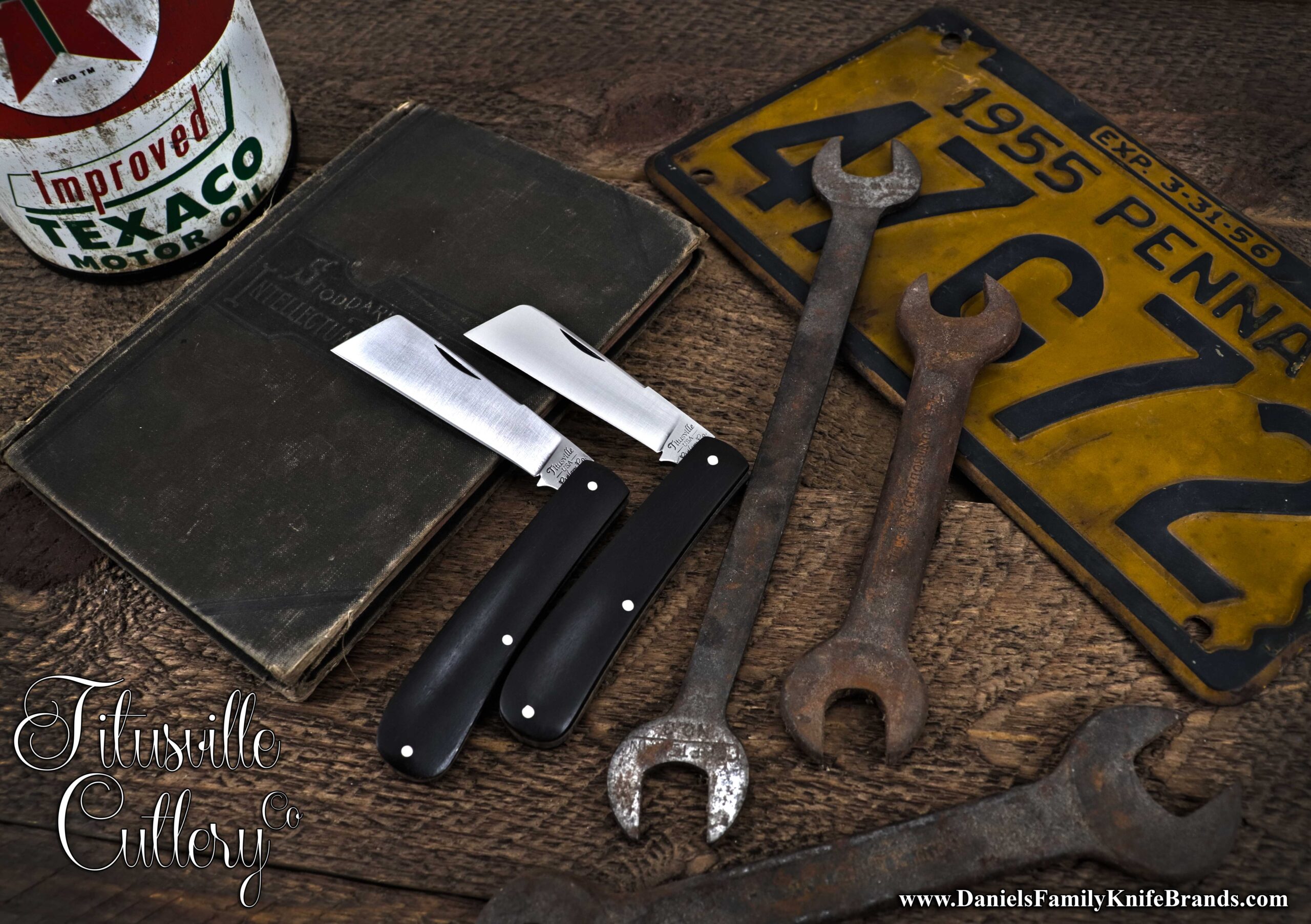 Also recently announced was the final handle type variety for the Phoenix Jack pattern, which was first unveiled in 2020. This unique variation has classy Gaboon Ebony handles along with Damascus blades. The knives are with dealers now. If interested in one of these beautiful knives, contact one of our Tuna Valley dealers right away!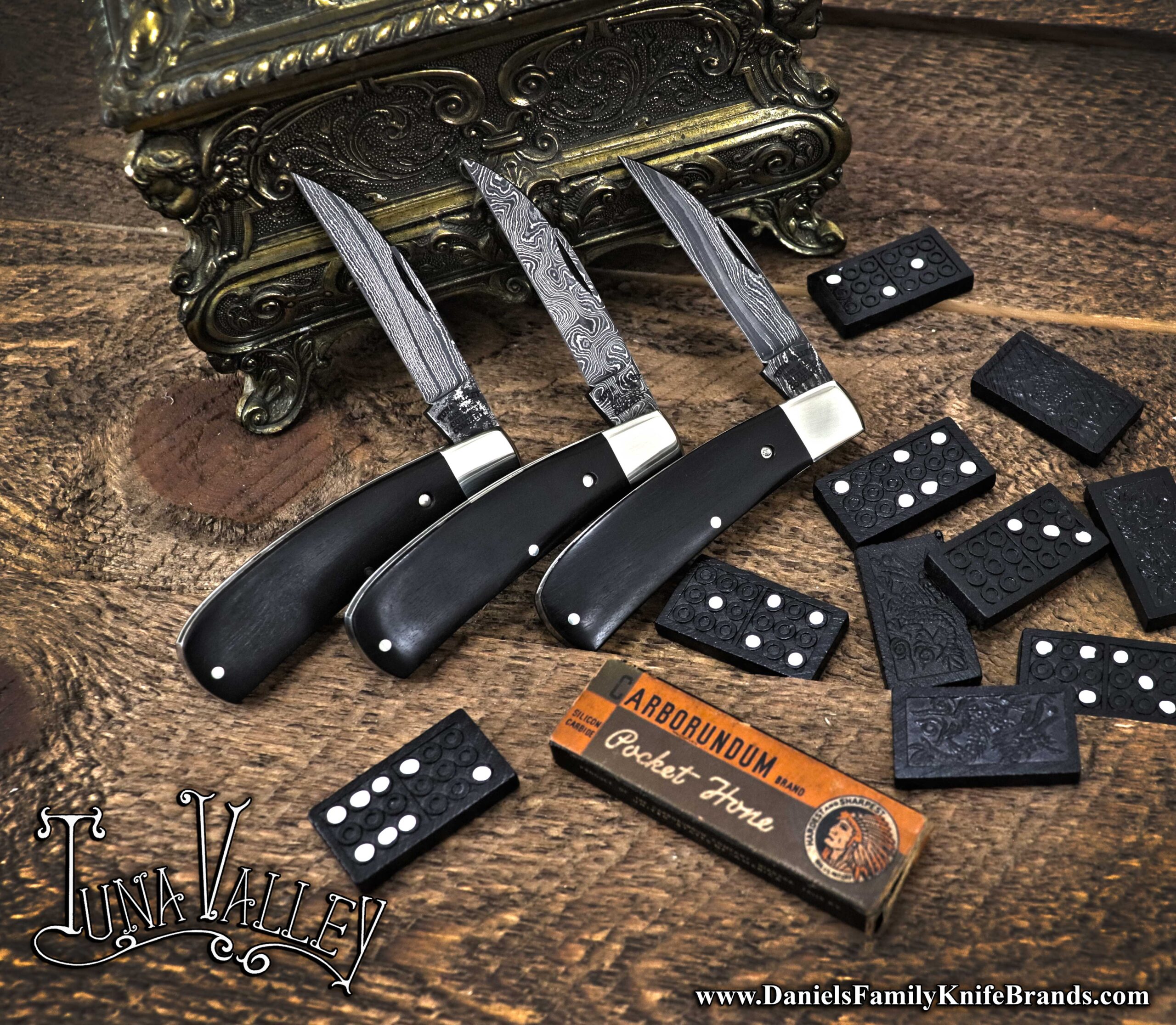 The Daniels family have been involved in knives for five generations, from trading, selling, manufacturing, and now distribution. Our goal is to work with knife makers and manufacturers to bring our customers an exclusive line of knives with the highest quality materials.
Check out our Knife Show Schedule to see where you can find us next!
Thank you for your interest in our products.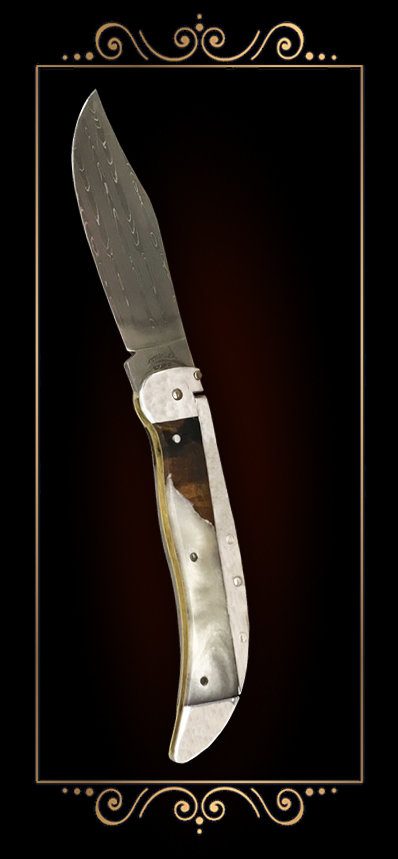 Email
Questions or comments about any of our products, please send us an email.