Welcome to Daniels Family Knife Brands.
Here is another new pattern that we have shown at a few knife shows in person, but until today have not announced online. This is the Van Helsing Hunter made under the Excelsior brand by legendary knifemaker Chuck Hawes. These knives were made using various different materials to create exquisite eye-catching knives that measure a whopping 5 3/8 inch closed. They all include the snake file-work on the blades and springs, as well as a hand burnt hamon on the blade.
Also be sure to read our blog story about Douglas Stacy and his story regarding these mythic Van Helsing Hunter knives.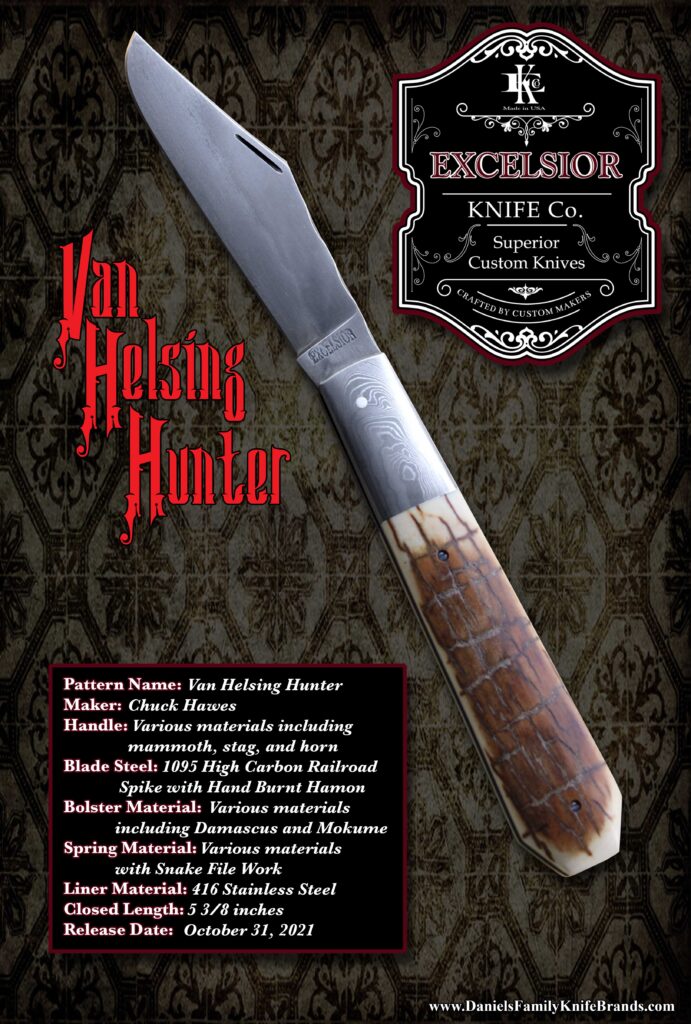 We are also very happy to showcase the variety of handles on these Titusville Cutlery brand knives. This is the Old Mother Hubbard, a classic 2 blade sunfish pattern made exclusively for renowned knife collector and dealer, Tony Foster.
These big 4 inch sunfish knives have 1095 High Carbon blades, and are available in Mammoth Bark Ivory, Genuine Burnt Stag, Burnt Sawcut Bone, and Chocolate Maple Burl handles.
If you are interested in these amazing knives, please reach out to Tony's son Jerry Foster via phone or email.
phone: 727-514-1713
email: [email protected]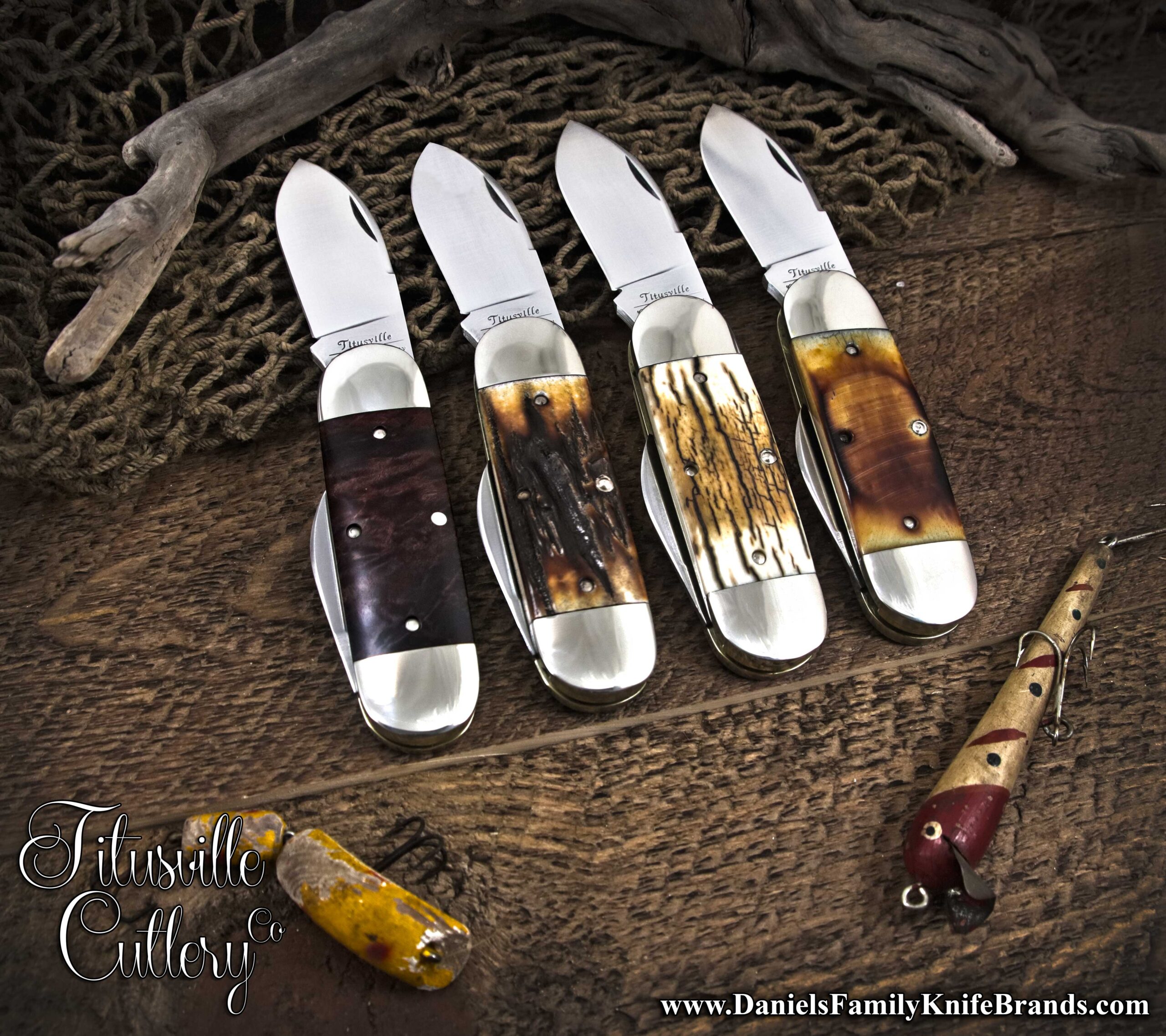 The Daniels family have been involved in knives for five generations, from trading, selling, manufacturing, and now distribution. Our goal is to work with knife makers and manufacturers to bring our customers an exclusive line of knives with the highest quality materials.
Check out our Knife Show Schedule to see where you can find us next!
Thank you for your interest in our products.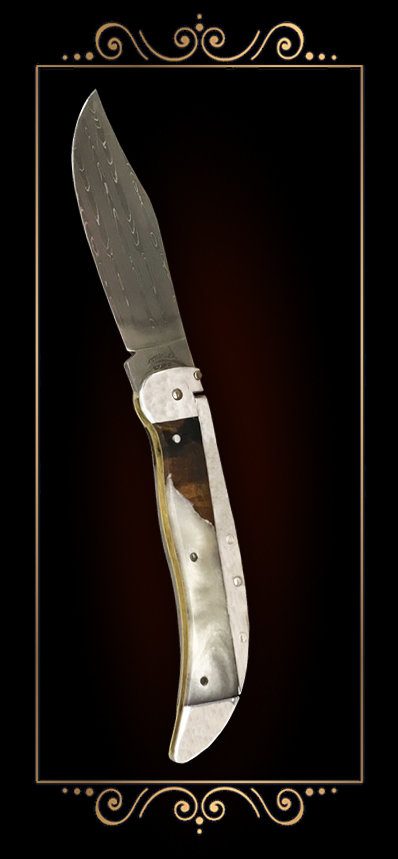 Email
Questions or comments about any of our products, please send us an email.