Welcome to Daniels Family Knife Brands.
We are so excited to announce the release of the group knife for the Slipjoint Exchange Facebook group. This Napanoch Knife Co. is called the Longneck Barlow, and was made in 4 different colors of Giraffe bone handles. Featuring a lambsfoot blade and caplifter, they were an exclusive for group members only.

If you are not a member, we encourage you to join the group and discuss knives with fellow collectors!
Click HERE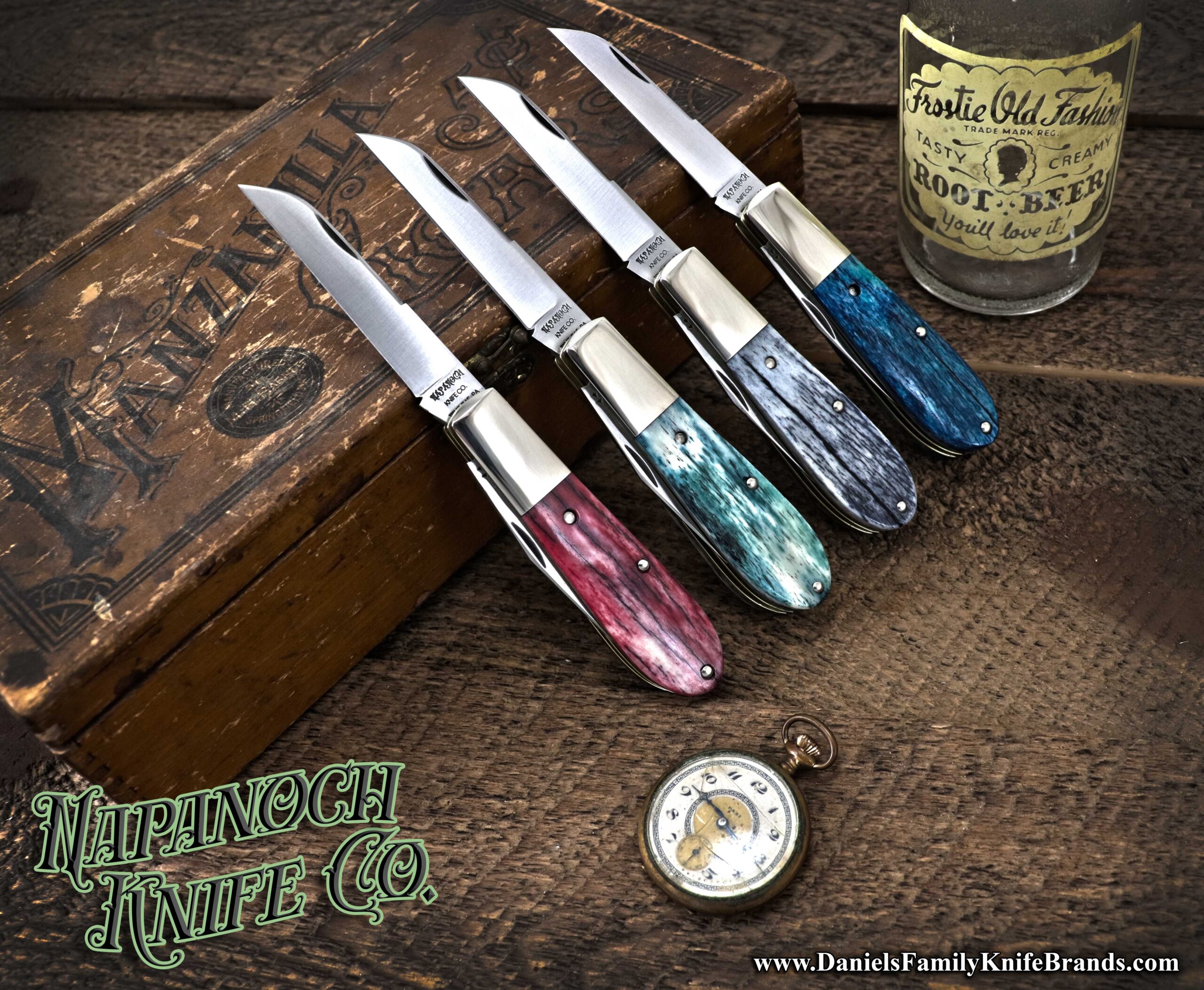 We also have a new special release ready for our popular Titusville Cutlery Co. brand. This is the Little Rybug Barlow pattern with exquisite handles by Mammoth Mike. Only 25 of these knives were made, showcasing a patriotic Old Glory theme of mammoth tooth handles. The knives measure 3 inches long, and feature a single spear blade of 1095 high carbon steel.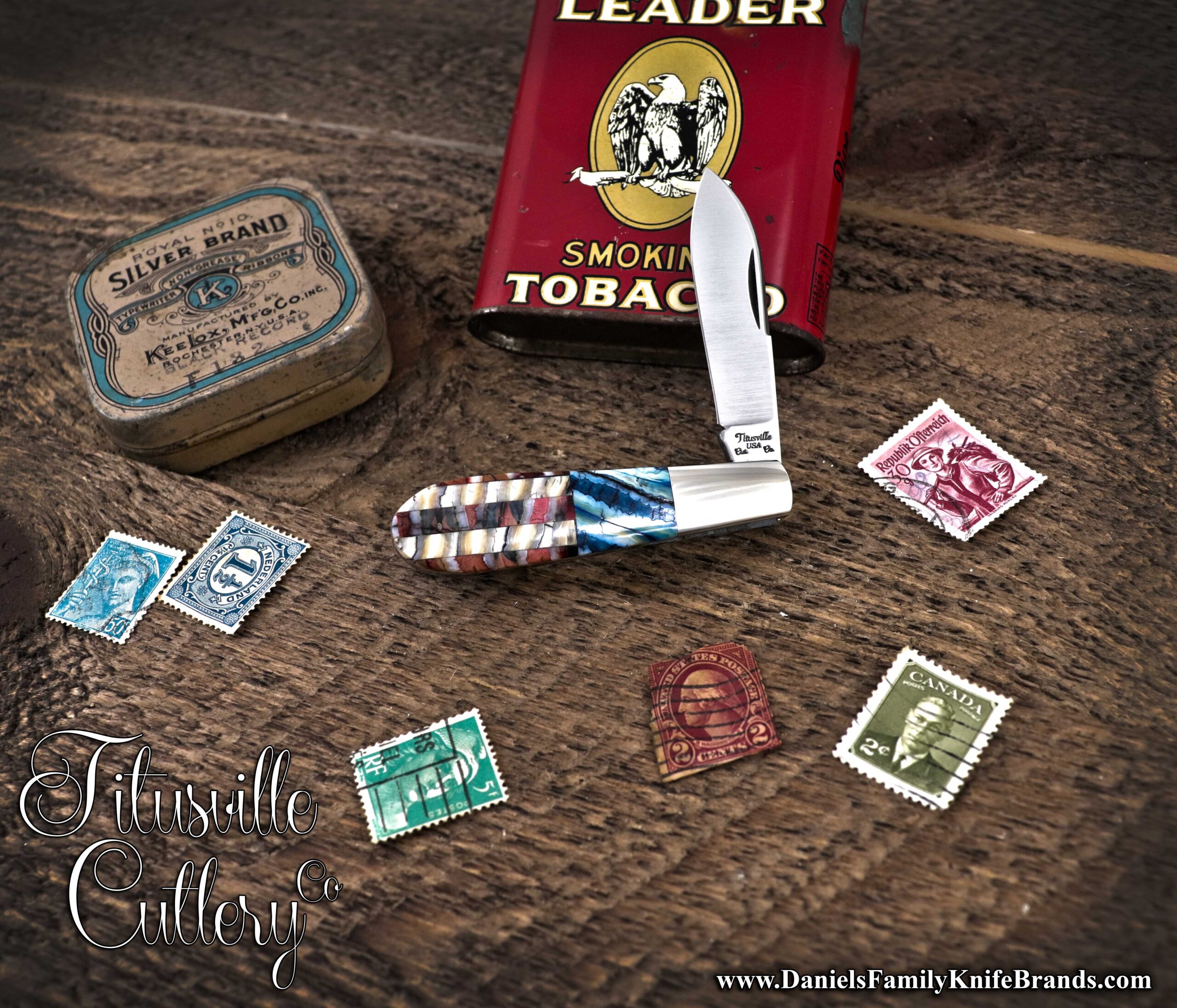 The Daniels family have been involved in knives for five generations, from trading, selling, manufacturing, and now distribution. Our goal is to work with knife makers and manufacturers to bring our customers an exclusive line of knives with the highest quality materials.
Check out our Knife Show Schedule to see where you can find us next!
Thank you for your interest in our products.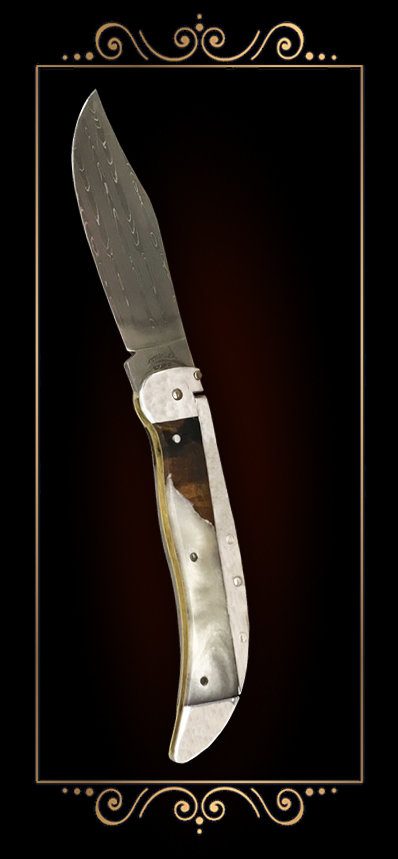 Email
Questions or comments about any of our products, please send us an email.