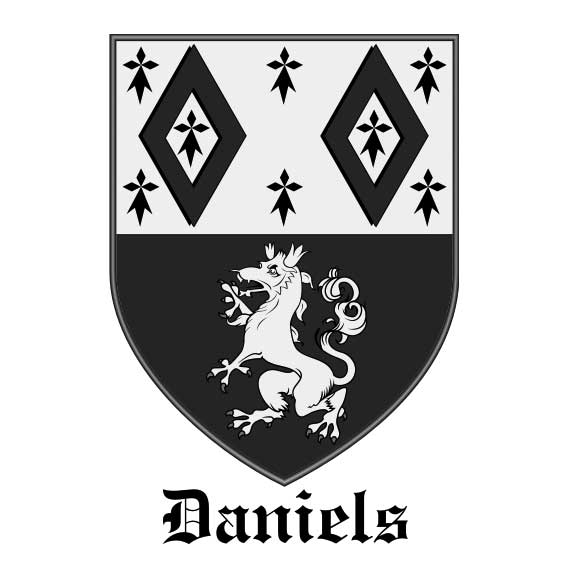 Daniels History
The Daniels family has been trading knives since the 1940's. Our founder, Norman Daniels, taught his grandson Ken Daniels about his first knives, not on the internet or knife shows, as we know today, but at old fashion traders markets and gun swaps. The most famous was Washington Court House near Dayton, OH where at the time this was 6 football field sizes big. Ken Daniels would later teach his son, Ryan Daniels, the trade.
Ryan remembers growing up at the National Knife Collectors Shows back in their heyday. He can remember knife icons like Jim Parker, Jim Sargent, Frank Buster, and Pete Cohan (National Knife Museum curator) taking the time to teach & trade with him as he grew up. The time given to him by these knife experts credits his families devotion to encouraging knife trading, especially to any youth, because knife trading is dead unless everyone does this.
Ryan can remember when his Dad decided to do his first Special Factory Order knife. It was with Jim Parker's German Bulldog brand, and was a Sunfish pattern with appaloosa bone handles. He remembers thinking how cool his father had to be, to be able to have his own knife made.
When Ryan was 11, he had his first opportunity for a knife project. At this time his collection was solely made up of Fight'n Rooster knives, pearls and of course stags. Frank Buster helped him out with this venture and in 1996 he brought out a 1 of 30 set of "Big Red Ryans" which was a set of canoes with smooth red bone, coke bottle celluloid, & red glitter stripe.
Once in high school, like most, he somewhat lost track of the knife industry with all the other things going on in a teenagers life. His senior year in high school he met Courtney, who later became his beautiful wife.  He knew he had to start making money if he was going to keep her, so he dusted off the traders guides and went back at it. After graduating in 2003, he and his Dad decided to start their own line of knives, produced by Queen Cutlery Company. They were very impressed with the old style quality that Queen produced, and so they named the project "The Queen Classics".
When Ryan turned 21, he and his Dad had the opportunity to start their own knife factory with a man that had worked as the Master Cutler for Queen for years, Bill Howard. In 2006 they officially started Great Eastern Cutlery, which specialized in making 100% USA made knives, made like they used to be back in the early 20th century. Ryan took the position of National Sales Manager, and went right to his roots for promotion at the knife shows. Ryan and his family traveled all across the country for 6 years promoting GEC.
As all great things have to end, and on January 1, 2012 the Daniels Family sold their shares of GEC to Bill Howard, and also acquired the old tang stamp brand Tuna Valley Cutlery Co. But when one door closes, another opens, and they were able to purchase Queen Cutlery Company, which had been a lifetime dream of Ken Daniels. They were able to run operations for another 6 years. Unfortunately an occurrence of employee theft left them no longer able to stay open, and Queen Cutlery was forced to close their doors in January 2018.
Now, a new chapter has begun for Ryan and Courtney Daniels.  "Daniels Family Knife Brands" is offering the exiting new Excelsior Knife Company line of knives directly crafted by the knife makers that also design them. They also are continuing the very popular Tuna Valley Cutlery Co. knife brand, marketed towards the contemporary collector.
Thanks to everyone for all their support over the years, and we hope to talk with you in person at one of the many knife shows we attend throughout the year! We have many projects on the horizon, and hope you check here often to see what is coming next.